CASEY TIBBS-PRCA WORLD CHAMPION

THE WORLD'S MOST FAMOUS RIDE AND RIDER!

PRCA CASEY  TIBBS ON  "NECKTIE."  IT WAS A PERFECT

EIGHT SECOND RIDE  AND WITH PERFECT FORM.

CASEY TIBBS HELD THE HONOR OF  NINE TIME  WORLD CHAMPION COWBOY.  HIS RECORD HAS NEVER BEEN BEAT.  HE HELD THAT RECORD ON SADDLE AND BAREBACK BRONCS.

CASEY TIBBS PERFORMED IN RODEOS IN BRUSSELLS AND IN JAPAN.  HE  RODE THE  ENTIRE  RODEO CIRCUIT EVERY YEAR. 

AND YES, HE WAS A VERY FAMILIAR FIGURE  IN TEXAS AND

NEW MEXICO RODEOS.

A COUNTRY MUSIC SINGER AND A WESTERN MOVIE ACTOR TRACKED DOWN CASEY TIBBS DURING A RODEO SEASON.  THERE WERE PLANS TO MAKE

A MOVIE ABOUT MR. TIBBS.

OF COURSE, THEY'RE  KNOWN AS AUDIE MURPHY AND GUY MITCHELL.  AND THEY DID FILM THE

MOVIE "BORN TO BUCK" IN 1966. 

REX ALLEN AND HENRY FONDA WERE THE NARRATORS.  CASEY TIBBS STARRED IN

THE FILM AS HIMSELF!

CASEY TIBBS WAS ONLY 14 YEARS-OLD WHEN HE WON HIS FIRST RODEO CHAMPIONSHIP. 

HE CONTINUED  RODEO LIFE FOR 47 YEARS. 

HE NEVER FINISHED SCHOOL.   HE HAD NO WIFE AND NO RECORD OF ANY CHILDREN.   HE HAD 44 BROKEN BONES DURING HIS CAREER.  HE NEVER MISSED A RODEO SEASON

GEORGE STRAIT RECORDED

"AMARILLO BY MORNING" IN 1983.

IT IS THE OFFICIAL RODEO COWBOY'S SONG.  IT IS PLAYED AT PRCA RODEOS.

This page was last updated on: December 30, 2012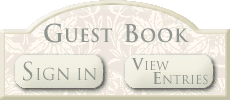 CASEY DUANE TIBBS WAS BORN NORTHWEST OF FORT  PIERRE, SOUTH DAKOTA.  AS HE REQUESTED,

HE WAS BURIED AT SCOTTY PHILLIPS CEMETERY, FORT PIERRE, SOUTH DAKOTA.